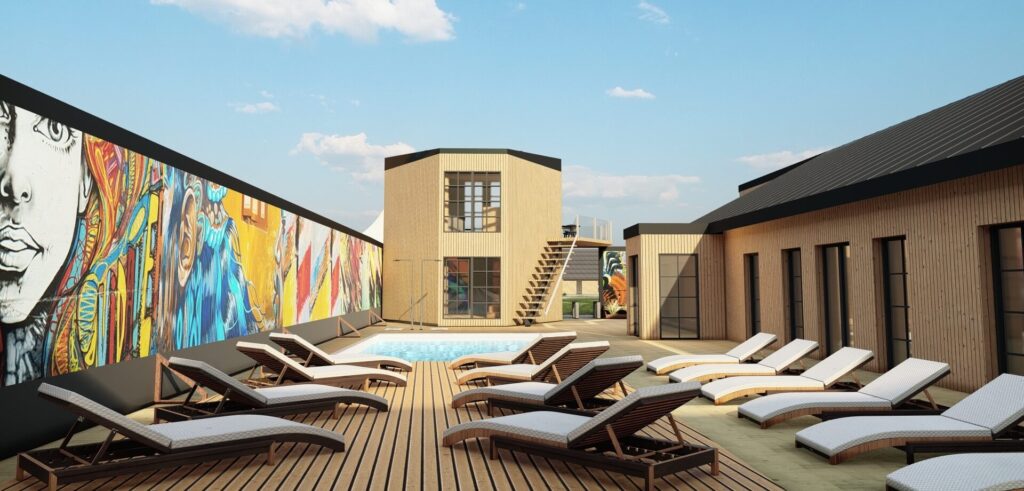 Wellness med pool, jacuzzi, sauna og koldtvandsbassiner er en meget populær måde at slappe af og forbedre sundheden på, så derfor bliver det selvfølgelig en mulighed hos Fun Art Blokhus.
Vores Wellness område åbner i 2025 husk at følge med på vores facebook for mere information.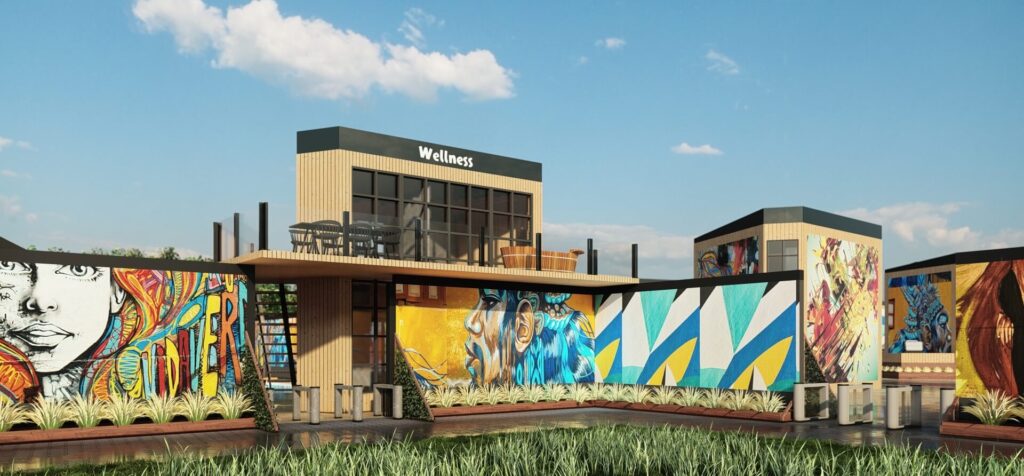 Wellness og streetart
De 2 kan synes som to vidt forskellige områder, men en ny trend har bragt de to sammen i samme bygning. Wellness-centre og hoteller er begyndt at inddrage streetart som en del af deres design, for at give deres gæster en unik og anderledes oplevelse og der er ingen undtagelse hos Fun Art Blokhus.
Streetart-værkerne kan ses i fællesarealer, som en del af indretningen. Tanken er at skabe en afslappet og inspirerende atmosfære, mens man samtidig hylder den urbane kunstform og dens betydning i byerne.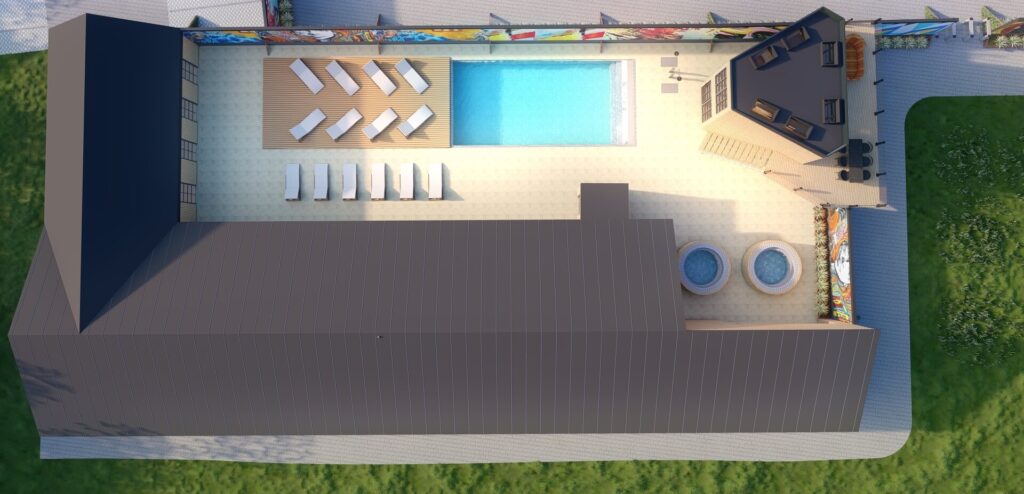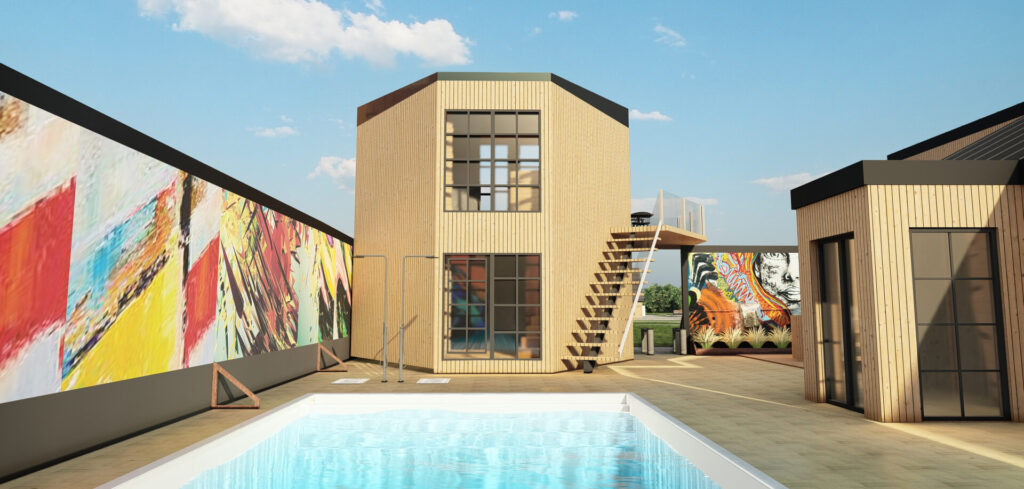 Slap af og nyd dit ophold hos Fun Art
Tag en afslappende tur i poolen som kan anvendes til aerob træning ellers bare leg, mens jacuzzien anvender vandtryk for at lindre muskelsmerter og reducere stress. Saunaensr varme, kan forbedre hudens udseende, hjælpe med blodtryksreguleringen og øge stofskiftet. 
De tre elementer sammen kan reducere muskelsmerter, lindre stress og spændinger og forbedre søvnkvaliteten. Det er også en god måde at tilbringe tid sammen med venner og familie.